Advisory Board
Scott Forman, M.D.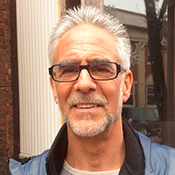 Scott Forman trained as a Neuro-ophthalmologist and has been board certified in Ophthalmology since 1989. He was chief of the Neuro-ophthalmology Section, in the Ophthalmology, Neurology and Neurosurgery departments at Westchester Medical Center, the main teaching hospital of NY Medical College for 29 years. His private practice was there and he trained medical students as well as residents in Ophthalmology, Neurology, Neurosurgery and Pediatrics on a day to day basis.
He has had a lifelong interest in many different healing practices from Ayurvedic Medicine, Chinese Medicine, Herbology, Energy Medicine and Osteopathy. He trained in Craniosacral Therapy with the late John Upledger, D.O, and studied Orthobionomy and Visceral therapy as well.
He got his M.S. in Neurobiology at Rutgers; finished medical school at HMDNJ, Rutgers (1981) and took his internship at St. Elizabeth's Hospital in Boston. His residency in Ophthalmology was at NY Medical College hospitals (1983-1986) with a fellowship at Neuro-opthalmology at Columbia Presbyterian Neurologic Institute (1986-1987). He is Associate Professor of Ophthalmology, Neurology and Neurosurgery, NY Medical College. He completed the Certification Program in Functional Medicine (Institute of Functional Medicine) in 2014.
He is convinced that functional medicine, a holistic branch of medicine that joins nutritional biochemistry, life style and genomics with other features of Integrative Medicine is the future of medicine for the treatment of chronic medical disorders such as diabetes, hypertension, cardiovascular disease, digestive disorders, fibromyalgia, chronic fatigue syndrome and autoimmune disorders.
At Somers Eye Center, he practices consultative Neuro-ophthalmology, caring for both children and adults with complex ocular and neurologic disorders. He sees patients with optic nerve diseases, double vision, brain disorders that affect visual function, such as Parkinsonism, stroke, neurodegenerative disorders, children with neurodevelopmental and genetic disorders as well as patients with unexplained visual loss. He treats facial spastic disorders and other disorders with Botox and was one of the first physicians in the tri-state area to begin using Botox for medical problems when it was first approved by the FDA in 1990.
He has diverse interests and enjoys playing cello and guitar, swimming, pilates and fine art. He has two daughters; a talented artist in Brooklyn and a nurse practitioner midwife, in Cambridge, MA.
Damon Miller, M.D.
Dr. Damon Miller is a board-certified medical doctor and is also certified by the American Naturopathic Certification Board with a broad and extensive medical background. However, Dr. Miller does not practice traditional medicine. Instead, he follows a natural, drugless therapy approach to healthcare and his practice is limited to safe, non-surgical medicine.
A board-certified, fellowship-trained radiologist with Special Certification in Interventional Radiology, Dr. Miller has been in practice as a medical doctor since 1985 and in private practice since 1995. He is devoted to finding sustainable ways to treat and support the health of those who come to see him, believing that good medicine should be easy, simple and cheap.
He is the author of Stem Cells Heal Your Eyes, explaining how the body's endogenous stem cells can be harnessed to heal eye disease.
His general focus is on the treatment of people with chronic, terminal and recurrent illnesses that have not been well-treated by traditional medicine. Using such therapies as acupuncture, Eastern and Western botanical medicine, detoxification, stress management, lifestyle counseling and clinical nutrition, Dr. Miller helps clients of all ages and from all walks of life to heal and live a healthier life. This includes extensive work with oncology patients.
Dr. Miller worked closely with Grace Halloran, Ph.D. till her death in 2005. He continues her pioneering program for the treatment of degenerative retinal diseases such as retinitis pigmentosa, macular degeneration and Stargardt disease, and continues to pursue the development and utilization of microcurrent stimulation therapy, especially as it is used in the treatment of retinal and optic nerve diseases. Encouraged by the surprising improvements he sees in people with eye diseases that he had been taught in medicine were hopeless and untreatable, he has devoted a significant part of his practice to the treatment of eye disorders.
Using safe therapies with a scientific basis that work in conjunction with the body's own ability to prevent or overcome illness naturally, Dr. Miller has helped thousands of people with assorted medical, physical and emotional conditions restore their bodies to maximum health without the need for either drugs or surgery.
Dr. Miller performs Classical Five-Element Acupuncture as taught to him by professors J. R. and Judy Worsley. Now a master acupuncturist carrying on the Worsley's work, Dr. Miller has also studied with other internationally recognized authorities such as Dr. Julian Scott, whose book, Acupuncture For The Eyes is still a classic.
Ron Wish, M.D.
Dr. Ron Wish is thoroughly trained in both modern medical science and complementary healing. He grounded himself in conventional family medicine and completed a three-year residency program at the University of Maryland Hospital. It was a grueling ordeal that helped him mature and gave him the practical experience dealing with suffering, trauma, and death that can perhaps only be obtained in such a context.
By the end of his second year of residency, however, he clearly understood that his heart's calling was elsewhere. With his residency director's approval he took a workshop in Craniosacral Therapy. In 1986 he set up a private practice centered around Craniosacral Therapy and dove into his next cycle of professional training. He studied more advanced aspects of CST with John Upledger, massage therapy, empathic ability and energy work with Barbara Brennan.
In addition to his private practice he trains teachers in Craniosacral Therapy.
Andy Rosenfarb, N.D., L.Ac.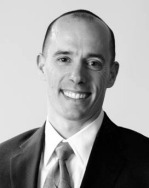 Dr. Andy Rosenfarb is a world-renowned expert in the field of Chinese Medical Ophthalmology. Since 1996, he has been leading the field in integrative treatment methods that combine Traditional Chinese Medicine, Naturopathic Medicine and Functional, medicine to help people manage debilitating eye diseases.
Dr. Rosenfarb earned his Master's in Traditional Chinese Medicine from Pacific College of Oriental Medicine and his Doctor of Naturopathy from Canyon College. He continued his post-graduate education at Zhejiang College of Chinese Medicine in Hangzhou, China.
Drawing from his extensive training and clinical experience, Dr. Rosenfarb recently teamed with researchers at John Hopkins University and NOVA Southeastern University to design the acupuncture protocols for the first-ever clinical studies on the efficiency of treating RP with acupuncture. He is also an Executive Council Member of Specialty Committee of Ophthalmology, of the World Federation of Chinese Medicine.
Dr. Rosenfarb currently has published five books on Chinese Medical Ophthalmology and Ophthalmic Acupuncture. His clinical practice is located in Westfield, New Jersey.
Patricia Muehsam, M.D.
Patricia (Dr. Trish) Muehsam, MD has been a pioneer and change maker in the field of alternative medicine since the early 1990s, as a practitioner, educator and research scientist. She received her medical degree from Icahn School of Medicine at Mount Sinai.
In the early 1990's, she founded the Association of American Medical Colleges' first initiative for curriculum development in alternative and complementary medicine and led this initiative since its formation. Her efforts laid the groundwork for curriculum development in alternative and complementary medicine at medical schools throughout the United States. Dr. Muehsam has presented nationally and internationally as an invited speaker on medical education.
Locally, in New York City, she started The Mount Sinai School of Medicine's first curriculum in alternative and complementary medicine. Students from Mount Sinai and other medical schools in the United States and overseas have studied with Dr. Muehsam to learn about these practices and her unique approach to health and healing. She has also been involved in continuing medical education for physicians and other health care providers, lecturing for these groups throughout the nation.
She is the Founder of Transformational Medicine™, a wholistic and individualized approach to healing, wellness and living. Her work draws from traditional healing systems, including Chinese medicine, Ayurveda and the medical therapeutic applications of yoga, as well as from contemporary mindbody medicine practices.
Central themes of Dr. Muehsam's work are self-empowerment, self-healing and the inherent and ubiquitous role of consciousness in all aspects of our lives. On health, she views illness or 'dis'-ease as a signal from within, offering an individual the opportunity for healing and growth on many levels. Healing and wellness extend far beyond the notion of fixing the physical body. Her approach offers tools and resources for all aspects of one's life experience: health, relationships, finances, life path, spiritual and/or metaphysical concerns.
Dr. Muehsam's practitioner services include health consultations and mindbody healing sessions, available in person and via telephone and Skype. She makes house calls in the New York city area.
She also leads workshops and teleseminars and writes blogs and articles, and is currently working on a book project that details her Transformational MedicineTM healing, wellness and living philosophy, as well as practical tools for navigating one's life path.
Dr. Muehsam currently resides in New York city. She's Mom to an adopted Golden Retriever named Benjamin, relishes time spent in the urban oasis of Central Park, and when she's not being a physician, does a lot of music-making. she sings jazz, gospel and choral music.
Nancy Eos, M.D., M.D.(H), J.D., EMT-B
Dr. Nancy Eos uniquely combines conventional, integrative, alternative, complimentary, shaman magic, and holistic medicine having spent decades with numerous top teachers in these fields. She has offices in Stone Ridge, NY and Kingston, NY
She was an emergency physician at many large and small hospitals in Michigan and was also a family physician in a Michigan group practice. Dr. Eos was an attending physician at Foote Hospital, taught at the University of Michigan Medical School and volunteered as the medical doctor on mountain hiking trail restorations, eye camps in India and after an earthquake in Haiti. She managed homeopathic pharmacies in federal hospitals while she was an officer in the United States Commissioned Corps assigned to serve on American Indian reservations.
Formal studies include BA bachelor of arts in China area studies, M.D. medical doctor at the University of Michigan, MD(H) homeopathic medical doctor in Arizona, JD juris doctor at the Thomas M. Cooley Law School, and more recently, EMT-B emergency medical technician at the basic level for volunteering at Marbletown First Aid Unit, the local ambulance.
Her patients have been helped with stiff-man syndrome to again play basketball, getting off of high blood pressure or other medications, behavioral and physical problems associated with PANDAS, ADD, ADHD, and bipolar and other psychoses. Because she does not support the immunization ideology, she has many suggestions of alternatives to vaccination.
She is a founder of the Rondout Valley Holistic Health Community started 5 years ago and providing no-cost services once a month at the Marbletown Community Center. Dr. Eos is the medical director of the EMS program at SUNY-Sullivan and the medical advisor for the volunteer ambulances of Livingston Manor, Roscoe, and Rockland in Sullivan County.