Prevention's the Best Medicine!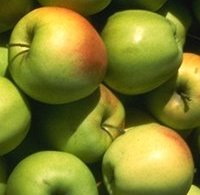 Keep your vision and general health strong through
diet, nutrition, exercise & natural vitamins & supplements
Vision problems are multiplying at epidemic proportions in our society. Over half of the population over 75 years old has either cataracts, glaucoma, or macular degeneration. NaturalEyeCare's goal is to show people how to become active participants in their own vision care, empowering them to make informed decisions on nutrition, diet and lifestyle based on peer review research studies and over 30 years of clinical experience.
We offer a practical approach to keeping your eyes healthy based on the underlying philosophy that emphasizes prevention rather than cure, based on the latest scientific research.
First: Our 1-2-3 Vision Wellness Protocol!

Learn about these three avenues towards vision health.
Diet
Juicing recipes: juicing tips and juicing recipes for vision conditions such as cataracts, conjunctivitis, glaucoma and macular degeneration
Anti-oxidants? What are they and why do we need them?.
Good digestion: Tips for taking vitamins, enzymes and herbs.
Lifestyle
Harmful drugs: Drugs that damage the retina and optic nerve, hinder blood flow to the eyes and cause or aggravate glaucoma, cataracts, dry eyes, macular degeneration and other eye conditions.
Homeopathic Eye Disease Products
Nutrient food sources - which foods supply much-needed:
amino acids, bioflavonoids,
carotenoids, minerals,
essential fatty acids,
other nutrients, & vitamins for your eyes, cross-referenced by disease and recommended products.
Activity
Free eye exercises with specific recommendations for vision conditions.
Daily exercise is a critical component of our 1-2-3 vision wellness protocol. It is well documented that even mild exercise such as a daily walk significantly reduces the risk of most vision and eye conditions.
Read about experiences of people like you.
Medication and surgery may sometimes be necessary or even the appropriate way to maintain the precious gift of sight. Our approach is intended to be used as an adjunct to these traditional treatments of vision problems.
NaturalEyeCare™ is dedicated to the belief that a common ground can be created in which the strengths of modern day Western medicine can be united with the preventative approach of other healing modalities such as nutrition, exercise, lifestyle changes, and a positive mental approach to life.