Eye Care Information, Nutritional
Recommendations & Products

Learn eye care information with natural approaches to vision problems, eye health and other health problems through nutrition, diet and lifestyle.
NaturalEyeCare™ provides research on eye care treatment and eye care information with info on eye disease and vision conditions, including the latest news on eye treatment, eye exercises, prevention information, and product reviews and research.
Feel free to call or email us with your questions.
Nutritional deficiencies and lifestyle habits can contribute significantly to many eye conditions. Learn about nutritional recommendations and complementary eye treatment.
See NEW Formulations for special conditions that require avoiding certain nutrients.


Vision Boost


as low as $22.00




Supports overall energy & raise energy to the eyes. Helpful for tired eyes.
Online Discount Optical Store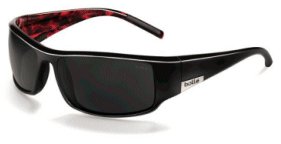 New! Popular brand-name & designer sunglasses, glasses & contacts.

Shop for Glasses



Free bottle of Advanced Eye & Vision Support Formula for all sunglasses & glasses orders. See more details
| | |
| --- | --- |
| Want to learn about new research on your vision condition? | |
New Articles
Senior Eye Care
Teen Eye Care
Sports Eye Care

Dr. Marc Grossman is an Optometrist & the author of 5 books on natural eye care & lectures nationally and internationally on holistic eye care. Co-founder of Natural Eye Care, Inc., he offers his opinions on diet, lifestyle & nutritional supplementation for a variety of different eye conditions based on over 30 years of clinical experience & peer review research.

Michael Edson is the other co-founder of NaturalEyeCare™ Michael is a New York State Licensed acupuncturist & co-author of Natural Eye Care: A Comprehensive Manual for Practitioners of Oriental Medicine & Natural Eye Care: Your Guide to Healthy Vision.